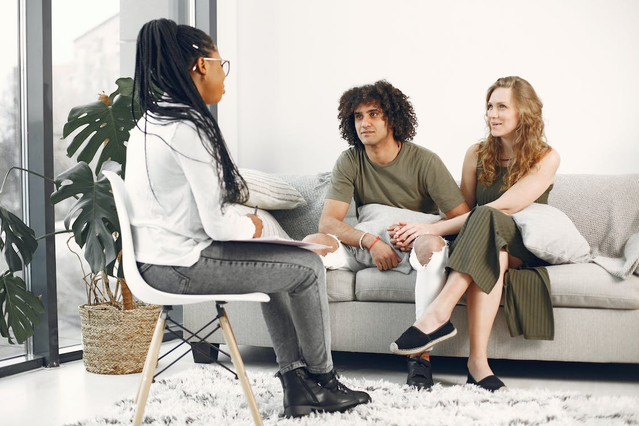 Once upon a time, the two of you went together like cookies and cream. But now, you mix like oil and water. If you want to step into the new year with a stronger bond, it might be time to book a marriage counseling session.
Sadly, most couples have already made it to the point of no return by the time they seek help from a therapist. If you and your partner are showing any of the following warning signals, it may be time to seek help from a marriage counselor to avoid a crisis.
Keep reading to learn how couples therapy is one of the best decisions you can make for your marriage.
Dwindling trust
A couple's ability to trust one another is crucial to the development of their relationship from the beginning to the end, especially after marriage. Maintaining these trusting connections is crucial for a long-lasting marriage. Unfortunately, trust can be harmed when either partner betrays the other through infidelity, an affair, persistent lying, or dishonest behavior. Failing to address this lack of trust early on in a relationship only causes a couple to grow apart.
Destructive communication
Anything that causes one partner to feel bad about themselves, like being called names or being ignored, is considered negative or destructive communication. It's not just the words you say but also the way you say them that can convey meaning. Negative verbal and nonverbal exchanges can quickly spiral into emotional abuse, so they should be addressed as early as possible.
Emotional disconnection
Marriages that lack an emotional bond and sense of intimacy are doomed to fail. In fact, few people would choose to get married if they had no emotional bond or compatibility. However, you may find that the effortless emotional connection you once had is starting to fade out. Marriage counseling can help you remove barriers and restore the spark you initially fell in love with.
Expert marriage counseling in Wichita, KS
Do you and your partner feel like you could use extra guidance to build a more solid foundation for your relationship and achieve a more joyful and fulfilling marital life? Our qualified marriage counselors at Word of Life Counseling Center are here to help you make the most informed decision for your situation. Look no further than our qualified staff for Christian marriage counseling in Wichita, KS.
Reach out to us today to learn more about how we can help you with our individual, marital, and family therapy services.