While the holidays are a wonderful time for friends and family to reconnect, the pressure to organize get-togethers may add extra stress to an already hectic season. People who are still relatively new to sobriety or part of an addiction counseling group may find these festivities intimidating and fraught with potential risks to their newfound health.
Strengthen relationships of compassion and fellowship in the spirit of the season. There are many things you can do to help a friend or family member who is prepared to spend their first Christmas dinner sober.
Even if you're unsure about what to do or afraid of what could happen if your loved one relapses, there are steps you can take to ease the process.
Communicate openly about their comfort
Check with the person in recovery ahead of time to see whether they mind being around alcoholic beverages and how you can make the celebration more fun for them. Your loved ones will feel welcome and appreciated when you show them how much you care about their comfort and stressors.
You can also encourage them to invite someone else who is in recovery to the celebration. This will help your friend or family member deal with any difficulties that may arise,as they are surrounded by people who can relate to what they are going through.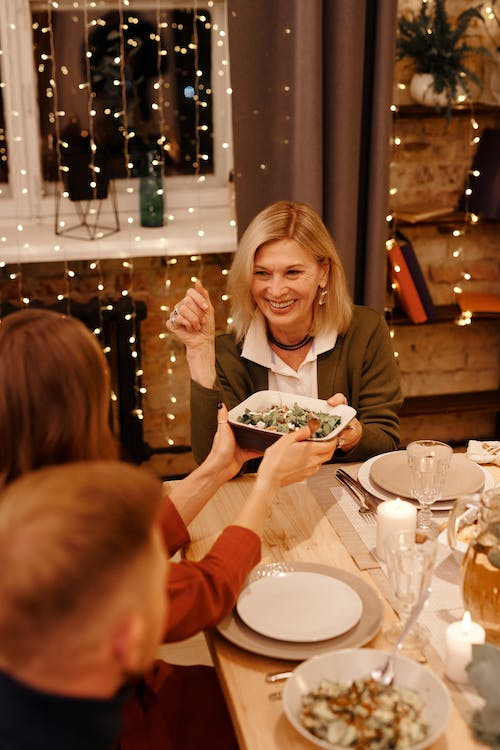 Ease the stress of the holidays
The holidays are a difficult time for everyone, but those trying to rebuild their lives after addiction may feel particularly overwhelmed. Assure a friend or family member who is worried about relapsing that it's fine to skip an event, opt out of an activity, or leave early if they need to.
Make sure you have an exit plan ready if they decide to join the celebrations. Assure your loved one in advance that you will be there to help them escape any uncomfortable or upsetting situation. This can be anything from offering them a ride home or just being on call till they reach their place.
Offer your support wherever possible
Sometimes all someone really needs is to know they're surrounded by support. You can also urge them to reach out to others in their treatment program for emotional support, such as a sponsor, mentor, or fellow patient. Maintain an open line of communication and remind them you're available whenever they need to talk.
You could also encourage them to attend more meetings during the holidays and even offer to go to one with them. Even if they turn down your offer, at least they'll know you cared enough to be there for them.
If you're worried about your loved one in recovery or see any indications of relapse, get in touch with World of Life Counseling Center. Our Christian counselors and professionals will help your family member through tough times by providing them with treatment, guidance, and support when they need it.
Contact us today to learn more about our addiction counseling services in Wichita, KS.